WORKPLACE SAFETY CONSULTING
Passion and Heart in all we DO!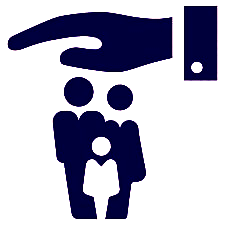 Four + Four Safety Fundamentals of P.I.T.
Actions + Mindsets
Leadership + Administration
Process + Technology
Efficiency + Proficiency
LET US TALK ABOUT YOUR CONCERNS
What We Do….
We do it in conjunction with our clients to tailor solutions that prevent incidents, safeguard people and boost operations by implementing an operational framework that integrates processes, governance, mindsets, behaviors, and capabilities to accomplish sustainable results.
As what our founder has always been practicing on her tenure as Safety Officer III, she continuously extends her utmost effort to improve the mindset and behaviors of the employees as she believes that when a person is self-disciplined, everything else will fall into its place.
Our Approach…
Other specialists often yield short-term results may be because they concentrate only on the technical elements of operational improvements. But with PIT, we practice a holistic, integrated approach to make sure that transition isn't just sustainable, but it also advances upon itself for years to come.
What we focus on is not just on the processes and technical barriers that protect companies and their assets. We emphasize on the abilities and skills building through education, training, and coaching – from field personnel to senior business leaders – to create a living and robust organizational culture that achieves a fundamental, sustainable transformation for our clients. We believe that by using our client's internal resources and talent, they will outperform benchmarks, increase productivity, mitigate the incident occurrence, and optimize capital gains.