Sale!
DAIKIN Non-Inverter 2.5 HP ("Cooling King Series" Premium Wall Mounted)
We accept credit card payments.
FREE Delivery Nationwide!
IDU Model: FTN60AXVL9
ODU Model: RN60AGXVL9
Cooling King. The excellent first choice.
Compact size and ease of installation make split and multi-split air conditioners popular for new construction and renovation projects. Utilizing our own unique cutting-edge technology, Daikin further raises the bar with high-capacity air conditioners offering unrivaled performance and energy savings.
INSTANT COMFORT
• Once Turbo Mode is activated, the indoor fan motor will run at full power at MAXIMUM speed for 20 minutes. This enables the set temperature to be achieved faster.
• Cools down the room quickly.
PLEASANT DREAMS
• Prevents excessive cooling for a pleasant sleep by activating the Sleep Mode.
AUTO RANDOM RESTART
• When power is restored after a sudden power failure, the unit will restart with the previous settings.
• This will eliminate the need to manually restart the preferred settings after the power failure every time.
Product information, features, and specifications are subject to change without notice due to continuous product development and improvement.
Description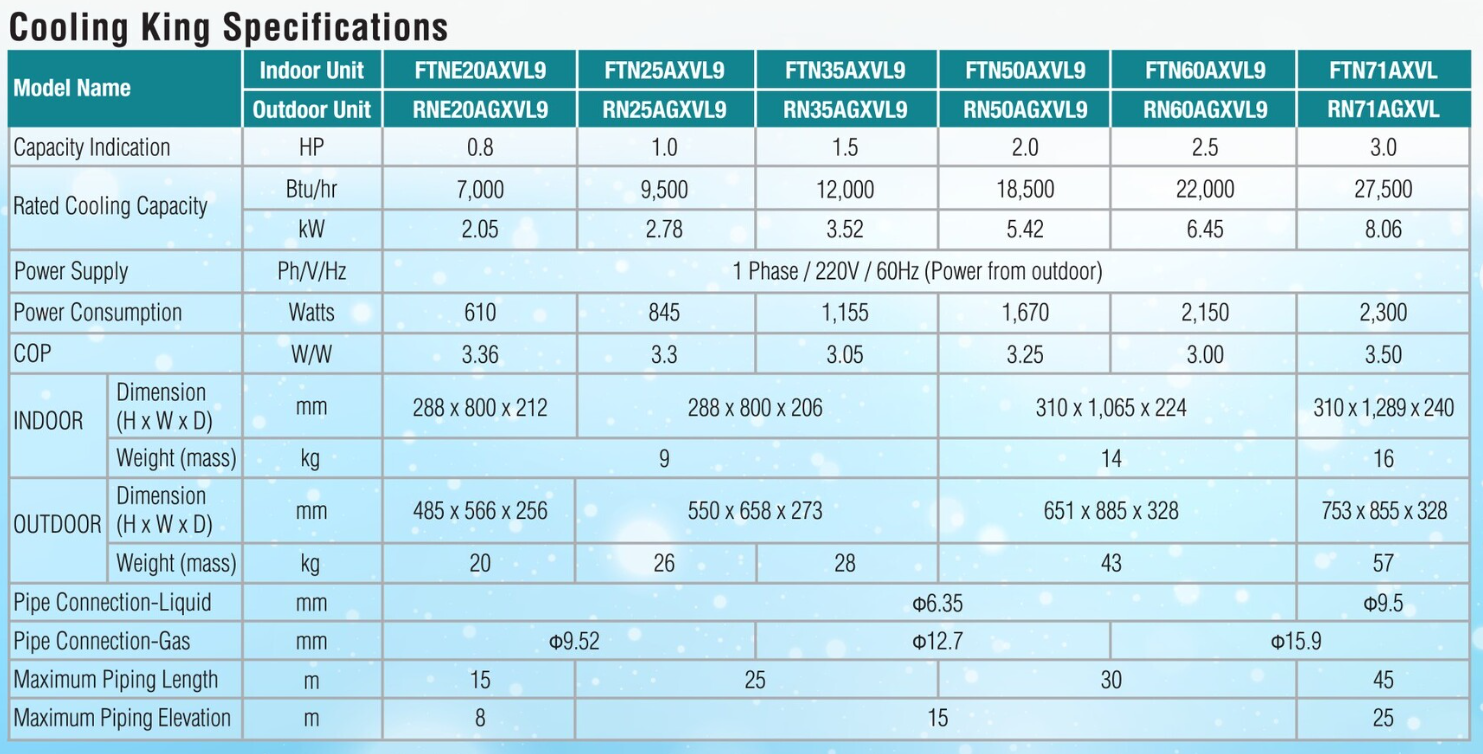 Only logged in customers who have purchased this product may leave a review.