Sale!
DAIKIN Inverter 2.0 HP ("D-Smart King Series" Wall Mounted)
We accept credit card payments.
FREE Delivery Nationwide!
IDU Model: FTKZ50WVM
ODU Model: RKZ50WVM
FTKZ Series uses Hybrid Cooling that allows dehumidification control to create a comfortable environment for your room. Satisfy your cooling needs with the total comfort experience for any lifestyle.
Hybrid Cooling
Hybrid Cooling is Daikin's Technology to control humidity efficiently even in low cooling loads by developing the indoor unit's heat exchanger to dehumidify at any time. It keeps dehumidifying and maintains coolness after reaching the set temperature.
For the conventional air conditioner, after the room temperature reached the setting temperature, the humidity getting increase again which makes you feel muggy. For the FTKZ model, the humidity can be maintained which makes you feel comfortable continuously.
ECONO MODE
Helps you save on electricity bills and share the same power circuit with other devices simultaneously without any problem.
MOLD PROOF OPERATION
Avoid mold with this feature as the fan-only operation runs automatically for one hour after the cooling or drying operation is stopped to dry the internal indoor unit and reduce the generation of mold and odors. This feature can also be operated manually.
COANDA EFFECT
Provides greater airflow length by streaming cool air upwards along the ceiling. The airflow avoids furniture and obstructions to throw conditioned air to the far wall. This ensures, excellent comfort in every corner of the room.
Product information, features, and specifications are subject to change without notice due to continuous product development and improvement.
Description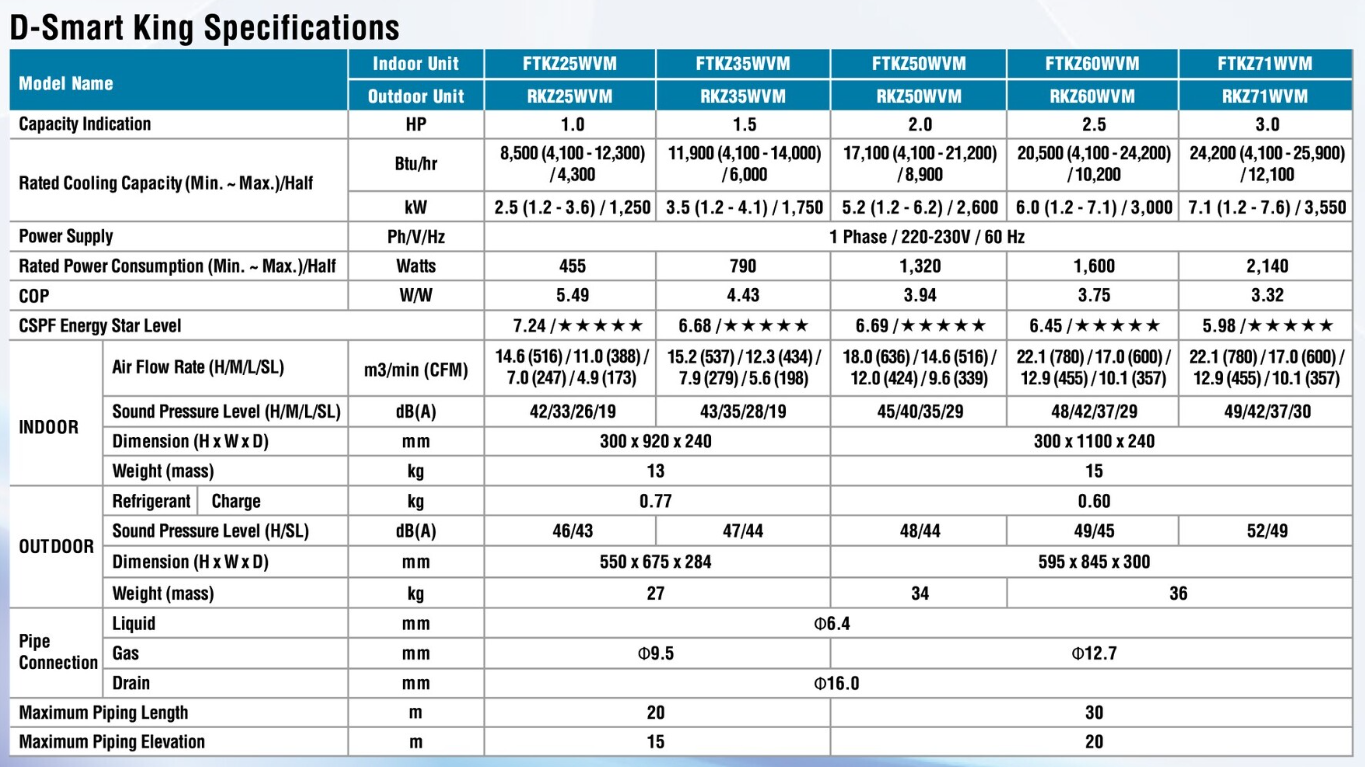 Only logged in customers who have purchased this product may leave a review.